By Ethan Maurice | August 29th, 2019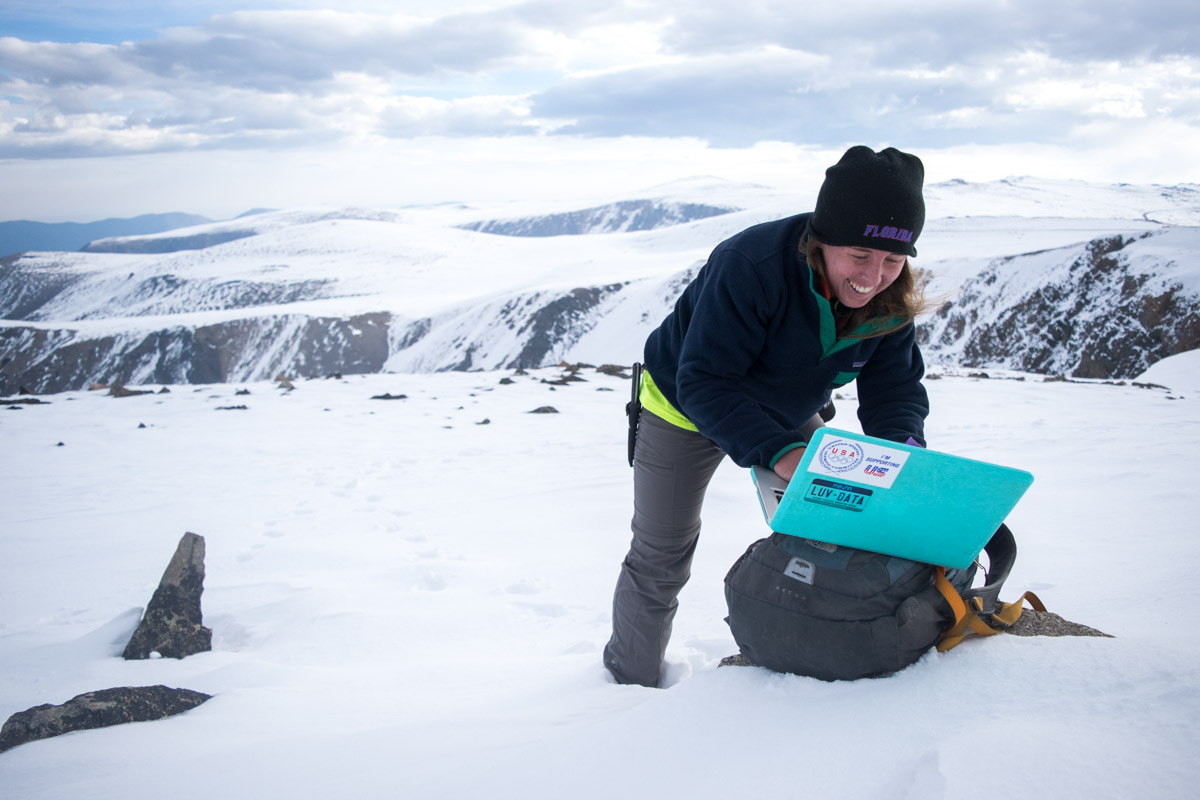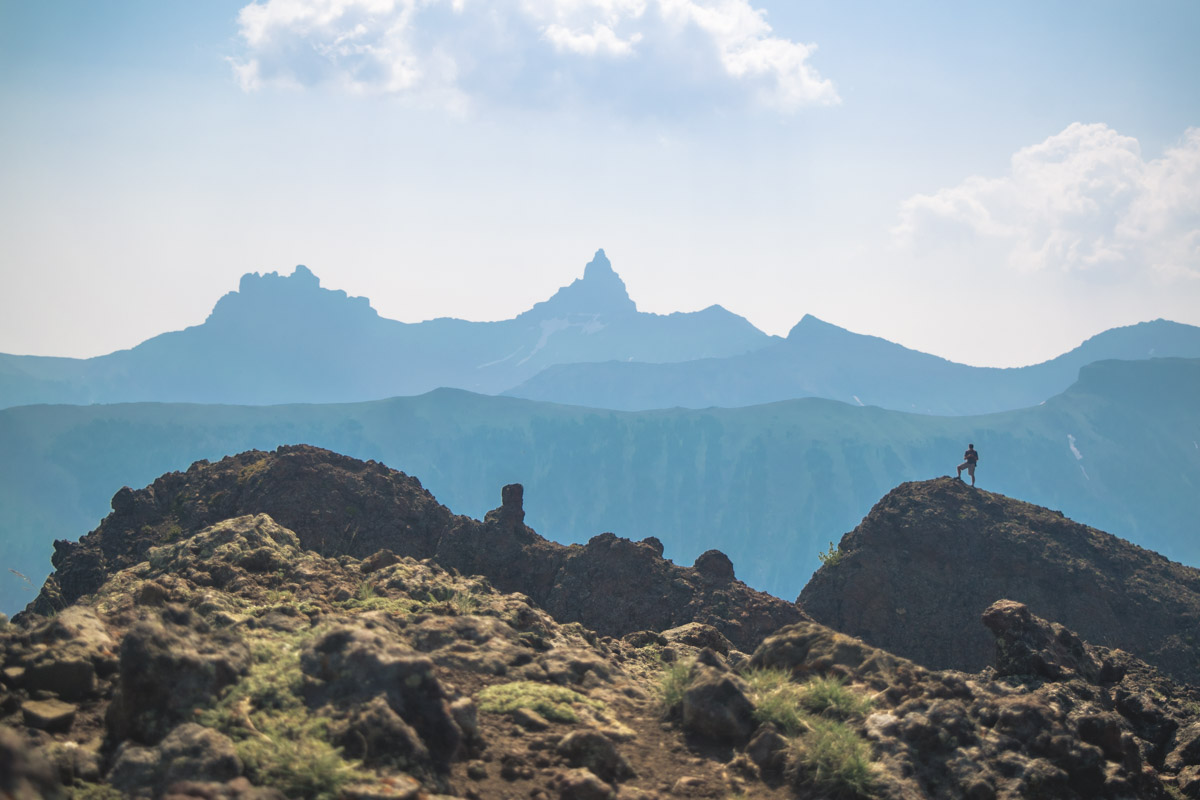 A mile outside the northeast entrance of Yellowstone National Park, at the bottom of a glacially carved valley 7,389ft in elevation, sits Silver Gate, Montana — an island of humanity among a sea of mountainous wilderness. At the height of summer, the population can swell to perhaps two hundred. However, only eight residents call Silver Gate home year-round and the town's unanimously elected mayor is a dog named Rommel. Besides a handful of privately owned cabins, the town consists of two small general stores, two lodging businesses, and a restaurant.
Bigger towns surrounding Yellowstone, with large advertising budgets and shorter drives to world-famous "Old Faithful," attract a vast majority of the park's visitors. To this day, Silver Gate and Cooke City (its neighboring town three miles up the road), remain less trodden outposts of the little-known Yellowstone High Country. Rather than geysers, Silver Gate is about wilderness, wildlife, and mountains.
Drive forty-five minutes east from Silver Gate and at almost 11,000ft in elevation, you'd crest Beartooth Pass. The Beartooth Highway, a most ambitious undertaking of FDR's New Deal, was immortalized in Robert Pirsig's Zen and the Art of Motorcycle Maintenance, and is arguably the most stunning section of asphalt in the United States. Twenty minutes west, and you find yourself the Lamar Valley: a fertile, utopian river valley in which bison, wolves, and bears round the circle of life before one's very eyes — the epicenter of wildlife watching in Yellowstone.
Most first-time visitors accidentally stumble into Silver Gate. In a less than usual way, I did too. I was living in Playa del Carmen, Mexico, and money was running low. In a moment of half-witted clarity, I searched Google for "cool jobs." The first result was CoolWorks, an ad board for seasonal jobs in cool places. Jackpot! I applied for eight summer gigs — seven in Alaska, and in case a reason to stay in the continental United States came up, a retail position at a general store next to Yellowstone National Park.
The following day I received a curious email response from the general store:
"Our general store is fully staffed for the summer, but we like your resume. We have an old, twenty-two room log-cabin lodge. Would you be interested in being its innkeeper for the summer? We're also considering reopening the bar in the building, have you ever bartended before?"
The message linked to an article in the Big Sky Journal about The Range Rider's Lodge. Opened in 1938, this humongous log-cabin lodge was the home of decades of dancing, debauchery, backroom gambling, quite probably prostitution, and a regular Saturday night watering hole of Ernest Hemingway. I sensed a grand opportunity and was soon hired.
May rolled around and after a week-long road trip north from Phoenix punctuated with southwestern wanderings and multiple mechanical mishaps of my new $1,500 Dodge Durango, I arrived in Silver Gate. Stepping out of my vehicle, I spent the following five minutes craning my neck looking up, smiling, and laughing at the stunning surrounding snow-capped peaks. Holy shit! This was my home for the summer.
In many a sense, that first Silver Gate summer was an adventure. In business: I hosted college classes, weddings, opened a bar, and sold hundreds of walk-ins on staying a night in the Rider (as the locals call it). And in exploration: I managed to stand atop every peak in the valley.
Virtually no one climbed these trail-less giants. I'd set out in the brisk morning air clutching bear spray tromping alone through dark, dew-laden woods with grizzlies and mountain lions stalking my thoughts. With the exception of smelling and hearing a bear on my first-ever hike, I found my fears only in my head, but always remained aware. Eventually I'd break into the safety of sight above the treeline and warm myself in the sun. Above the trees, I'd run into many a game of hide-and-seek with the local mountain goats, scramble exposed rock faces, and sometimes reach the summit of some mountain I might be the only human being to stand atop that summer.
My pièce de résistance was Silver Gate's iconic, cliff-faced giant: Amphitheater Mountain (pictured above). After the stupidest, scariest scramble of my entire life, I took an extra while to enjoy the sublime perspective, concerned I would not survive the traverse of its loose rock cliffs on the way down. At the most harrowing of points, I pulled a small boulder from a cliff wall and leapfrogged its mass on a narrow shelf above a thousand-some-odd-foot drop. Amphitheater was one I'd be satisfied with climbing once.
A rural community, paradoxically placed on the border of the world's first national park, Silver Gate hosted a diverse set of humans. Beer-crushing bearded men, self-appointed ecologists, professional wildlife photographers, foreign student seasonal workers, and a host of other characters comprised the town. Each summer day, a hundred or two visitors would flow in and we would serve them. Evenings I wasn't bartending were spent around bonfires, in nooks of the Rider with literary pursuits, or venturing three miles up the road to Cooke City to drink beer and shoot pool at the Miner's Saloon. We also had a woodfire sauna next to the Soda Butte Creek, which flowed through town. At night, we'd cook ourselves in the sauna til loopy, stumble out to the snowmelt fed creek, plunge into its frigid waters, and lie on the bank gawking at the Milky Way in a temperature change induced stupor.
Our staff was a tad crazy that first year. A half dozen of them were fired for a host of reasons. Most notable was the time our housekeeping manager unloaded a can of bear spray on three of our staff in our employee house at 3am. Apparently, they wouldn't give her back her car keys. Someone woke me and I spent the next two hours lathering the three of them with washcloths soaked in milk (bear spray is like pepper spray on steroids and made with the same capsicum as spicy foods, the best remedy — though hardly one — is milk).
Each day, as fall approached, the sun sunk a little closer to the southern wall of our valley. The temperature dipped, tourism slowed, and Silver Gate got quiet. Far from insulated, the Rider closed in late September, a few weeks before the rest of our cabins and general store. Those slow, bone-chilling weeks were a particular flavor of Silver Gate. A stillness hung in the valley. People grew restless.
In the evenings, we'd gather in the Rider wearing jackets indoors to drink and horse around. I had accidentally spoiled a keg the day I opened the bar by tapping it with an air pump. Foamy, but still beer, the remainder of our staff emptied its entire contents through increasingly efficient Nascar-pit-stop-fashion keg stands. We also invented a drinking game that could only be played in the large, multilevel, open-air space of the Rider that we dubbed "Golfcup." A hybrid of beer pong and nine-hole golf course that we played with the utmost intensity. On the last night of my first season in Silver Gate, a season winning toss of a ping-pong ball into a red plastic cup secured a single shot lead and I was crowned Golfcup Champion. Red-eyed and hungover, I drove away the following morning in bittersweet nostalgia, wondering if I'd ever return.
At the end of that first season, I'd successfully experimented with listing a couple of rooms on Airbnb. That winter, I was offered a cut of the revenue if I'd return for a second summer and list the rest of the Rider. After a five-month adventure about New Zealand and some time back home in Phoenix, I would return to Silver Gate for a second season.
In May, I decided to sell my troublesome Durango and fly to Montana, which meant I'd have no car for the summer. Instead, I commandeered one of the old road bikes lying about our property to restore for transportation. Silver Gate connects to the internet through painfully slow satellite, but for reasons I know not, Cooke City (just three miles up the road) has high-speed internet. Most days that summer, I'd pedal to Cooke to connect with the world. As we're all learning, there is something both calming and freeing about limiting our access to the web. The requirement to pedal this stunning six-mile stretch of US Highway 212 made my relationship to our electronic tether even better.
My younger brother worked across the street at the Grizzly Lodge that summer. He, two other guys, and I started having these weekly discussion groups in his little, primitive, no-plumbing cabin along a bend in the creek. The first night he placed a candle on a barstool in the middle of the four of us. Assuming it a nice, ceremonial touch, we dubbed ourselves "The Knights of the Round Stool." Largely an experiment, we grew to love these incredibly open discussions. Each week was a different topic, from dreams and fears to relationships and the influences our parents had on us. After a couple of hours baring our innermost workings, we'd head over to the creekside sauna and cook and plunge and stare at the stars and feel so alive and whole and lucky to be there. During our last session, we learned the candle on the stool was actually to cover up the smell of my brother's pee jug that he'd lost the cap for and shared the greatest of laughs.
All my discussion group buddies went back to college, and soon after, this remarkable girl who graced the edges of our seasons between leading backpacking trips and sled dogs tours returned. Fascinating, kind, and wildly artistic, her eyes spoke of depths within. I often found myself short of breath around her.
One night, the two of us ended up alone in the sauna. Jumping into that snowmelt creek was sensory overload. Precisely then, I decided I'd try to work up the courage to let her know how I felt. Nervous as hell, I stumbled along in glow of the lantern she held toward the creek. We dove in and practically jumped back to the bank from the astonishing cold. My heart raced and pounded in my chest and temples. Shivering, I stepped closer to her in the faint light of the lantern. Fear gripped my body whole. Our eyes met. I felt I had just gambled the universe and the brilliant stars above would either explode into pure white light or come crashing down with the entirety of my existence. We kissed. Cold lips, wet skin, drunk with temperature change, steam from our bodies rising into the brilliant starscape above… It was pure magic. We would fall deeply for each other throughout the fall and winter.
An aspiring writer, I'd felt a book welling up within me that second summer and aimed to write as much as I could that off-season. Returning to Phoenix, I bought a fourteen-year-old Honda Element and converted it to a tiny home on wheels to set out in search of space to write. In January, I headed out across the south, while hoping to maintain that relationship across a continent — a clash of my highest values. Like a house of cards, it all came crashing down. Love lost, in no condition to write a book, I returned to Phoenix to lick my wounds among family and friends. When April arrived, I headed for the west coast and drove its entire length that month, the most spirit-mending act of my life to date. In Washington, I hooked a right back towards Silver Gate for my third season running the Rider.
Like clock-work, I went through those wonderful motions. I hosted college classes, bartended five nights a week, cooked myself in the sauna, tramped about the mountains on my off days as free as could be, pedaled the stretch between Silver Gate and Cooke City a hundred times to connect to the web, read books in nooks of the Rider, and lived a most charmed sort of existence.
However, some sense of dissatisfaction was growing within. Perhaps I felt I had finally grown to fit the shoes of my role? Perhaps I wanted more room for the currents of long-term opportunity to flow through my life? I was having fun and making great money for a seasonal worker, but did I want to do this forever?
The Rider was rocking. With three-figure attendance to Friday night "Park Talks" and a few hundred five-star reviews solidifying its spot on Airbnb, the reins no longer needed to be held so tightly. At the end of the summer, an offer for a fourth season arrived and reflected this. Briefly, I felt angered — cleaved from the bread of the mill I felt I had rebuilt. But such is the nature of seasonal work. It was soon clear it was time I move on.
That October, for the last time, I would cut the power to the Range Rider's Lodge. As I had twice before, and imagine a few others might have across the years, I stood in the Rider's spacious center in the silent dark, whispered a welling "thank you," and headed south.



*Should you ever find yourself in the Yellowstone area, I could not more highly recommend a place to stay than The Range Rider's Lodge. It is my favorite building in the entire world.